…………………….THOUGHT FOR THE DAY…………………….
LET US COME BEFORE HIM WITH THANKSGIVING AND
EXTOL HIM WITH MUSIC AND SONG.
( PSALM 95:2 *NIV )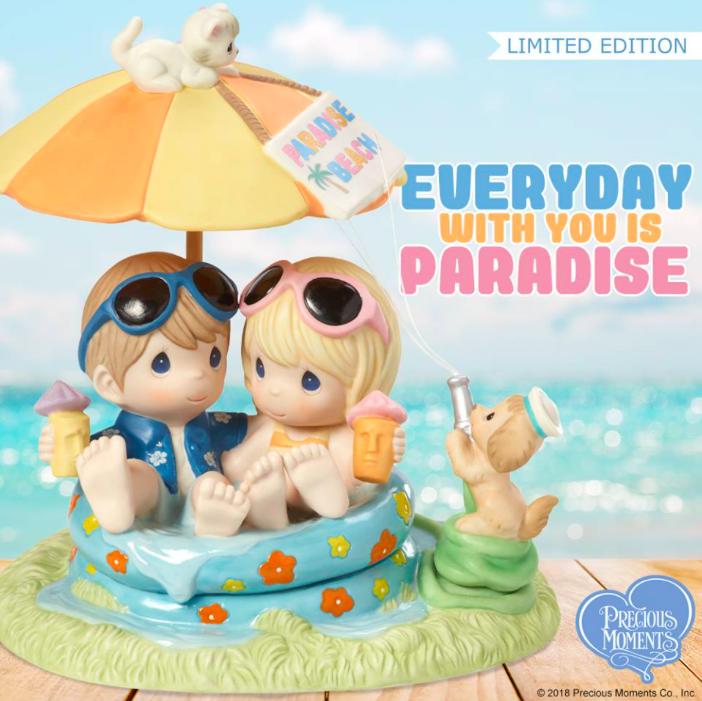 Brighten up your day and your garden with 20% off garden gifts at PreciousMoments.com! Use code GARDEN20%. Sale ends 7/15.

Now it is written that we should; SPEAK TO ONE
ANOTHER WITH PSALMS, HYMNS AND SPIRITUAL SONGS.
SING AND MAKE MUSIC IN YOUR HEART TO THE LORD.
( Ephesians 5:19-20 ) So, we will turn to the
Book of Psalms. The Hebrew word for Psalm is [mizmar].
This Hebrew word is derived from the verb [zamar] which
means "To Make Music."
Therefore the Book of Psalms is the hymnal of ancient
Israel. While the lyrics are preserved, the music originally
written to accompany them has been lost to the ages. For
only the occasional musical notations are left. For
instance many are directed "To The Chief Musician," while
others call for musical accompaniment.

As an example Psalm 4 calls for stringed instruments;
Psalm 5 for flutes; Psalm 6 for the eight-stringed harp; and
Psalm 8 for the instrument of Gath *NKJV, or according to
Gittith *NIV.
You will even find that some of the Hymns that we use
today were inspired by the words of a particular Psalm.
Some of those Hymns are as follows:
Psalm 23 inspired:
1. The King Of Love MY Shepard Is
2. My Shepard Shall Supply My Need
3. The Lord Is My Shepard
Psalm 46 inspired:
1. A Mighty Fortress Is My God
Psalm 61 inspired:
1. Hiding In Thee ( O Safe to the Rock that is Higher
Than I )
Psalm 87 inspired:
1. Glorious Things Of Thee Are Spoken
Psalm 90 inspired:
1. O God, Our Help In Ages Past
Psalm 100 inspired:
1. All People That On Earth Do Dwell
2. Before Jehovah's Awful Throne
Psalm 103 inspired:
1. Praise To The Lord, The Almighty
Psalm 104 inspired:
1. O Worship The King, All Glorious Above
Psalm 126 inspired:
1. Bring In The Sheaves
So the next time you sing or hear one of those beautiful
Hymns, remember that it was inspired by the words of a 3,000
year old Psalm.
Have a wonderful day, and may it be filled with
music. Amen.
With our love and prayers.
Dr. Lowell & Judy Mason P.O. Box 1195 – Joplin, Missouri 64802
IMPORTANT NOTE: Your support of our ministry wins souls, strengthens God's people, and provides charity in times of need through "OPERATION WECARE" which is our 501c3, tax exempt, charitable corporation . Your gift is tax deductIble and should be made out to: Operation WeCare – P.O. Box 1195 – Joplin, Missouri 64802
You may also donate at Pay Pal. Send to LowellMason@Joplin.com
For additional information go to our website: lowellmason.com
Have a wonderful day, and may the love of Christ
fill your heart and mind, now and always. Every morning we pray for everyone who reads our THOUGHT FOR THE DAY