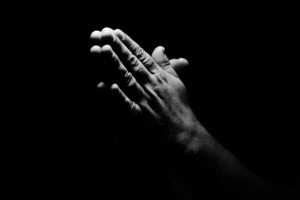 …………THOUGHT FOR THE DAY………….
LET THEM GIVE THANKS TO THE LORD FOR HIS
UNFAILING LOVE AND HIS WONDERFUL DEEDS FOR
MEN.
( PSALM 107:8 *NIV )
Today we will look at the shortest chapter in the Bible.
It is located at the exact center of the Bible as well!!  This
Chapter is the 117th in the Book of Psalms.  Though it is
only two verses of praise for our Heavenly Father, it gives
us two big reasons to praise Him indeed!
     PSALM 117
1. PRAISE THE LORD, ALL YOU GENTILES!  LAUD
HIM, ALL YOU PEOPLES!
[ laud ] means, "to speak very well of."   The Hebrew word
for Gentiles means all people except the Jews; the word
for peoples speaks of other groups, along ethnic or
language lines.
2. FOR HIS MERCIFUL KINDNESS IS GREAT TOWARD
US, AND THE TRUTH OF THE LORD ENDURES
FOREVER.   PRAISE THE LORD!
Merciful kindness refers to God's faithfulness to His
Covenant promises, to His Children all over the World.
Have you ever said to yourself, "I can't think of
anything that God has done for me lately.  So how can I
praise Him?"  Well, this short Psalm gives us two big
reasons to praise our Heavenly Father; His tremendous
love toward us, and His faithfulness that endures forever.
Just think, if God did nothing else for us He would still be
worthy of our highest praise!
Have a wonderful day my friend, and may the Love of
God fill your heart and mind, today and always!  Amen
All Our Love & Prayers,
  Dr. Lowell & Judy Mason
P.O. Box 1195 – Joplin, Missouri 64802
  American International Ministries, Inc
Operation WeCare, Inc
Follow us on Facebook
Support our ministry when you shop through our affiliate links below: