…………………….THOUGHT FOR THE DAY……………………..
THE STEPS OF A GOOD MAN ARE ORDERED BY THE
LORD, AND HE DELIGHTS IN HIS WAY. THOUGH HE
FALL, HE SHALL NOT BE UTTERLY CAST DOWN;
FOR THE LORD UPHOLDS HIM WITH HIS HAND.
( PSALM 37:23-24 *NKJV )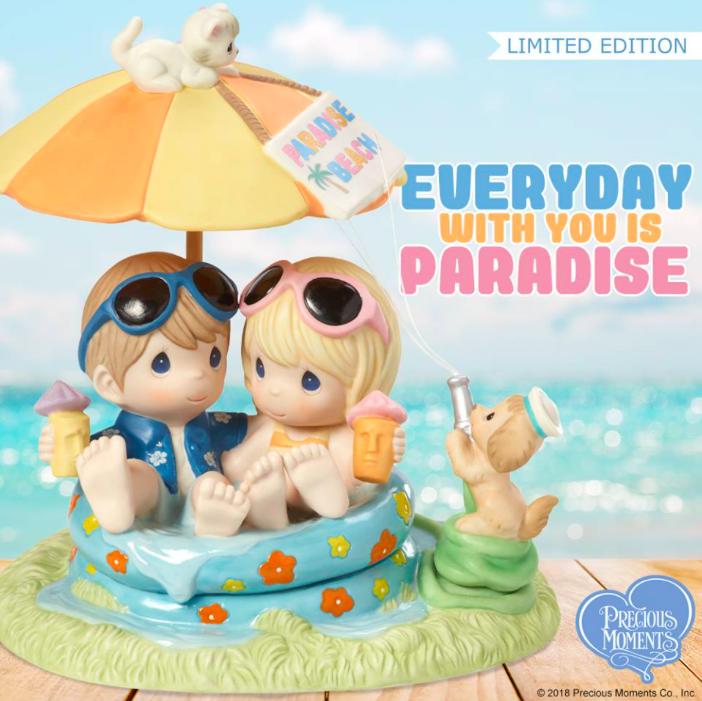 Summertime Savings – Get 15% Off Sitewide with code JUNESAVINGS at PreciousMoments.com! Sale ends 6/30.
When we first learned to walk, we often fell down, but
did we stay down? NO, we reached out to the extended hand
of our mother or father, who helped us back on our feet. This
happened often until we finally learned to walk on our own.
We can learn to walk with our Heavenly Father's helping
hand the very same way! For then when we fall, we can
reach out to God through prayer, and accept His merciful
helping hand as well! After all it is written; THE LORD LIFTS
UP THE HUMBLE; HE CASTS THE WICKED DOWN
TO THE GROUND. ( PSALM 147:6 )

Also written; HE SHALL GIVE HIS ANGELS CHARGE
OVER YOU, TO KEEP YOU IN ALL YOUR WAYS. IN
THEIR HANDS THEY SHALL BEAR YOU UP, LEST
YOU DASH YOUR FOOT AGAINST A STONE.
( PSALM 91:11-12 )
So, walk with God everyday and you will find; THE LORD
YOUR GOD IN YOUR MIDST, HE WILL REJOICE OVER
YOU WITH GLADNESS, HE WILL QUIET YOU WITH HIS
LOVE, HE WILL REJOICE OVER YOU WITH SINGING.
( ZEPHANIAH 3:17 )
Now my friend, have a great day knowing that the loving
hand of God is always there ready to help you, no matter
what you may face! Amen.
With our love and prayers.
Dr. Lowell & Judy Mason P.O. Box 1195 – Joplin, Missouri 64802
IMPORTANT NOTE: Your support of our ministry wins souls, strengthens God's people, and provides charity in times of need through "OPERATION WECARE" which is our 501c3, tax exempt, charitable corporation . Your gift is tax deductIble and should be made out to: Operation WeCare – P.O. Box 1195 – Joplin, Missouri 64802
You may also donate at Pay Pal. Send to LowellMason@Joplin.com
For additional information go to our website: lowellmason.com
Have a wonderful day, and may the love of Christ
fill your heart and mind, now and always.