……………………..THOUGHT FOR THE DAY…………………..
GOD DEMONSTRATES HIS OWN LOVE TOWARD US,
IN THAT WHILE WE WERE STILL SINNERS, CHRIST
DIED FOR US.
( ROMANS 5:8 *NKJV )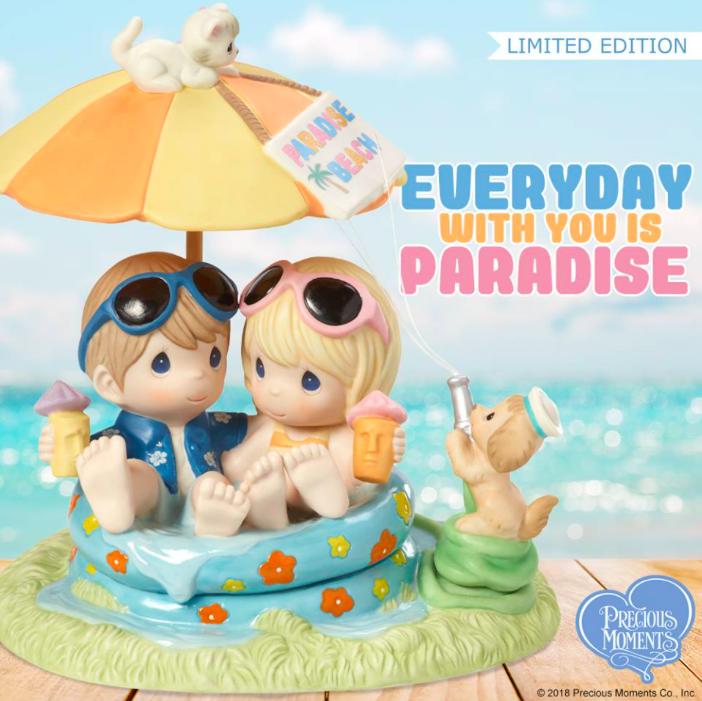 As you already know God loved us so much that He sent
His son Jesus Christ to die for us. Not because we were
perfect, but because He loved us that much! There couldn't
be a greater demonstration of His love than that! He even
loved us when we were living in sin, that is before we
became Christians.
Now that we are Christians we realize the tremendous
price that our Savior Jesus Christ paid for our sins; AND WE
HAVE KNOWN AND BELIEVED THE LOVE THAT
GOD HAS FOR US as well. ( 1 JOHN 4:16 )
After all, GOD SO LOVED THE WORLD THAT HE
GAVE HIS ONLY BEGOTTEN SON, THAT WHOEVER
BELIEVES IN HIM SHOULD NOT PERISH BUT HAVE
EVERLASTING LIFE. FOR GOD DID NOT SEND HIS
SON INTO THE WORLD TO CONDEMN THE WORLD,
BUT THAT THE WORLD MIGHT BE SAVED.
( JOHN 3:16-17 )

So , never doubt God's Great Love for you, after
all you are His Child. Further, He is not a God waiting
to punish anyone, but a Heavenly Father who has
tremendous love for His Children! So if you ever feel
unloved, and all alone, reach out to Him for He is always
there with open arms waiting for you!
Therefore I pray; THAT CHRIST MAY DWELL IN YOUR
HEART THROUGH FAITH; THAT YOU BEING ROOTED
AND GROUNDED IN LOVE, MAY BE ABLE TO
COMPREHEND WITH ALL THE SAINTS WHAT IS THE
WIDTH AND LENGTH AND DEPTH AND HEIGHT TO
KNOW THE LOVE OF CHRIST WHICH PASSES
KNOWLEDGE; THAT YOU MAY BE FILLED WITH ALL
THE FULLNESS OF GOD. Amen.
( EPHESIANS 3:17-19 )
With our love and prayers.
Dr. Lowell & Judy Mason P.O. Box 1195 – Joplin, Missouri 64802
IMPORTANT NOTE: Your support of our ministry wins souls, strengthens God's people, and provides charity in times of need through "OPERATION WECARE" which is our 501c3, tax exempt, charitable corporation . Your gift is tax deductIble and should be made out to: Operation WeCare – P.O. Box 1195 – Joplin, Missouri 64802
You may also donate at Pay Pal. Send to LowellMason@Joplin.com
For additional information go to our website: lowellmason.com
Have a wonderful day, and may the love of Christ
fill your heart and mind, now and always.