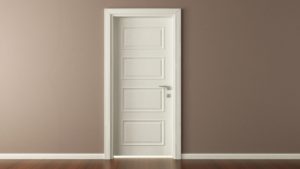 ……THOUGHT FOR THE DAY……
BEHOLD, I STAND AT THE DOOR AND KNOCK.  IF ANYONE
HEARS MY VOICE AND OPENS THE DOOR, I WILL COME IN
TO HIM AND DINE WITH HIM, AND HE WITH ME.
( REVELATION 3:20 *NKJV )
Jesus' is knocking on the door of our heart every time that
we feel moved to go to Church, or to study the Word of God etc.
For when Jesus knocks we automatically sense that we should
turn to Him.
Now when we open the door of our hearts to Him, He promises,
I WILL GIVE YOU A NEW HEART AND PUT MY SPIRIT
WITHIN YOU; I WILL TAKE THE HEART OF STONE OUT
OF YOUR FLESH, AND GIVE YOU A HEART OF FLESH.
( EZEKIEL 36:26 )

So don't let problems stop you from opening the door
of your heart all the way, and always keep it open!  For then you
will never miss Jesus when He knocks: AND LET THE PEACE OF
GOD RULE IN YOUR HEART, TO WHICH ALSO YOU WERE
CALLED IN ONE BODY; AND BE THANKFUL.
( COLOSSIANS 3:15 )

In closing may: THE GRACE OF THE LORD JESUS CHRIST,
AND THE LOVE OF GOD, AND THE COMMUNION OF THE
HOLY SPIRIT BE WITH YOU my friend!   AMEN.
( CORINTHIANS 13:14 )

In Our Love & Service,
 Dr. Lowell & Judy Mason
P.O. Box 1195 – Joplin. Missouri 64802
 Operation WeCare, Inc
Follow us on Facebook
There are many successful businesses that pay a commission back to Charitable corporations, like ours, when we advertise for them.
Our ministry has been chosen to to receive commissions from some of these companies. At the bottom of this page you will see advertisement links from those companies.
The only way our ministry will receive credit is if you click on that advertisement, then as you browse through the list of products and place an order for items sold by these companies, the company will send the product directly to you. That company will then send us a commission, and you have supported our ministry.