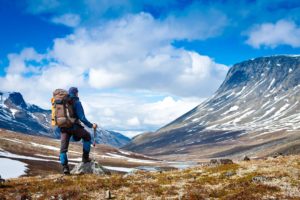 …THOUGHT FOR THE DAY….
BEHOLD, I AM THE LORD, THE GOD OF ALL FLESH.
IS THERE ANYTHING TOO HARD FOR  ME?
( JEREMIAH 32:27 *NKJV )
When you are facing something that seems impossible
to you, have faith, for nothing is impossible with God on
your side!"   After all is it not written: HE WHO IS IN YOU IS
GREATER THAN HE WHO IS IN THE WORLD.
( 1 JOHN 4:4 )

So don't give up when facing what may seem impossible
to you.  For you do believe in miracles don't you?  Well isn't
a miracle something that has happened that seemed
impossible at the time?"
Also remember that Jesus said: "HAVE FAITH IN GOD.
FOR ASSUREDLY, I SAY TO YOU, WHOEVER SAYS TO
THIS MOUNTAIN, BE REMOVED AND BE CAST INTO THE
SEA, AND DOES NOT DOUBT IN HIS HEART, BUT
BELIEVES THAT THOSE THINGS HE SAYS WILL COME
TO PASS, HE WILL HAVE WHATEVER HE SAYS.
THEREFORE I SAY TO YOU. WHATEVER THINGS YOU
ASK WHEN YOU PRAY, BELIEVE THAT YOU RECEIVE
THEM, AND YOU WILL HAVE THEM." ( MARK 11:21-24 )

Therefore the next time you find yourself thinking that
something can not be done; remember the first verse of this
message and, WATCH, STAND FAST IN THE FAITH, BE
BRAVE, BE STRONG.  LET ALL THAT YOU DO BE DONE
WITH LOVE.  ( 1 CORINTHIANS 16:13-14 )
 For then if it is God's Will for you, it can be done indeed!   Amen.
In Our Love & Service,
Dr. Lowell & Judy Mason
P.O. Box 1195 – Joplin, Missouri  64802
American International Ministries, Inc
Operation WeCare, Inc
Did you know that you can support our ministry without sending any money to us?
There are many successful businesses that pay a commission back to Charitable corporations, like ours, when we advertise for them.
Our ministry has been chosen to to receive commissions from some of these companies. At the bottom of this page you will see advertisement links from those companies.   They only way our ministry will receive credit is if you click on that advertisement, then as you browse through the list of products and place an order for items sold by these companies, the company will send the product directly to you. That company will then send us a commission, and you have supported our ministry.