…………………….THOUGHT FOR THE DAY…………………….
"God WILL KEEP HIS COVENANT OF LOVE WITH YOU, AS HE
SWORE TO YOUR FOREFATHERS. HE WILL LOVE YOU AND
BLESS YOU."
( DEUTERONOMY 7:12-13 *NIV )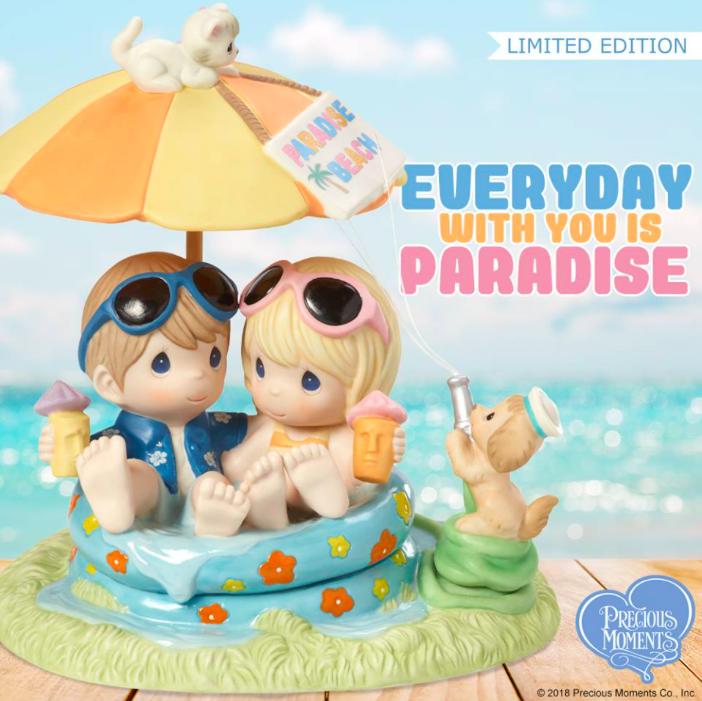 Brighten up your day and your garden with 20% off garden gifts at PreciousMoments.com! Use code GARDEN20%. Sale ends 7/15.

Sadly, as you know this World is filled with people who feel
unloved, and will do almost anything to find it. What a shame
it is that they do not know God, for it is written; "AND SO WE KNOW
AND RELY ON THE LOVE GOD HAS FOR US. GOD IS
LOVE. WHOEVER LIVES IN LOVE LIVES IN GOD, AND
HE IN HIM. ( 1 JOHN 4:16 )
After all, whether they know it or not, everyone is surrounded
by God's Great Love for it is like the oxygen we breathe; there
is plenty of it for each of us, and still so very many are starving
for it!

Why not reach out to another today, and share a little of God's
love with them. After all Jesus said; "YOU SHALL LOVE YOUR
NEIGHBOR AS YOURSELF.' ( MATTHEW 19:19 )
and He also said, "THIS IS MY COMMAND: LOVE EACH OTHER."
( JOHN 15:17 )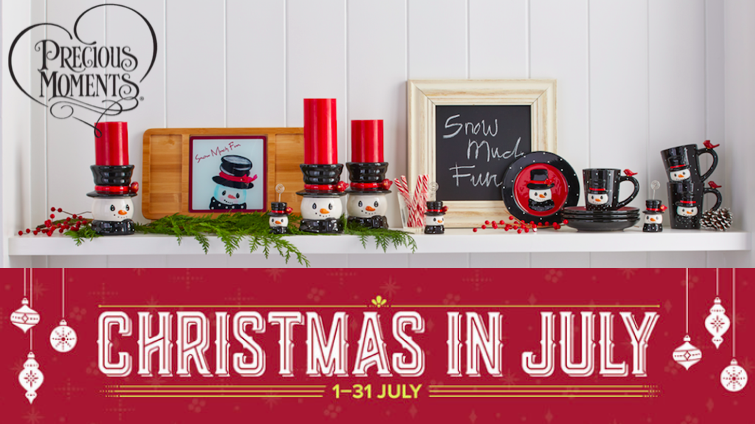 After all sharing God's Love is as simple to do as saying thank
you to a store clerk, or just smiling at another and saying 'How
are you today!' Little acts of kindness like these go along way
towards brightening up another's day, and by doing such things
it brightens our day as well!
So, the next time you pray thank God for filling you
with His Love, and remember to; "GIVE THANKS TO THE LORD,
FOR HE IS GOOD. HIS LOVE ENDURES FOREVER."
Amen. ( PSALM 136:1 )
You are cordially invited to join our weekly Bible Study on our website: lowellmason.com
With our love and prayers.
Dr. Lowell & Judy Mason P.O. Box 1195 – Joplin, Missouri 64802
IMPORTANT NOTE: Your support of our ministry wins souls, strengthens God's people, and provides charity in times of need through "OPERATION WECARE" which is our 501c3, tax exempt charitable corporation .
Your gift is tax deductIble and should be made out to: Operation WeCare – P.O. Box 1195 – Joplin, Missouri 64802
You may also donate via Pay Pal. Send to LowellMason@Joplin.com
For additional information go to our website: lowellmason.com
Have a wonderful day, and may the love of Christ
fill your heart and mind, now and always. Every morning we pray for everyone who reads THOUGHT FOR THE DAY.