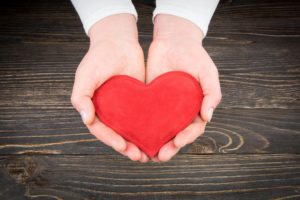 …..THOUGHT FOR THE DAY……
FOR YOU ARE MY HOPE, O LORD GOD; YOU ARE MY
TRUST FROM MY YOUTH.
( PSALM 71:5 *NIV )
When ever you feel stressed, worried or overwhelmed by
things or people in this World, always put your hope and trust
in God.  Have faith that He will guide you through the stumbling
blocks that life has put before you!  For it is written; DO NOT FEAR,
FOR I AM WITH YOU; DO NOT BE DISMAYED, FOR I AM
YOUR GOD.   ( ISAIAH 41:10 )

Therefore never try to make decisions or to fight the battles
of life alone.  Always ask God in prayer for the answers.  He
will then, not only provide answers and guidance, but also will
bless you as well, for it is written; BLESSED IS THE MAN WHO
TRUSTS IN THE LORD, WHOSE CONFIDENCE IS IN HIM.
( JEREMIAH 17:7 )

So, make sure that you; TRUST IN HIM AT ALL
TIMES, YOU PEOPLE; POUR OUT YOUR HEART BEFORE
HIM; GOD IS A REFUGE FOR US. ( PSALM 62:8 )

In closing, I pray that; THE GOD OF HOPE FILL YOU WITH
ALL JOY AND PEACE AS YOU TRUST IN HIM, SO THAT
YOU MAY OVERFLOW WITH HOPE BY THE POWER OF
THE HOLY SPIRIT.  Amen  ( ROMANS 15:13 )

Now have a great day,, and may God Bless You as well!
With Our Love & Prayers,
Dr. Lowell & Judy Mason
P.O. Box 1195 – Joplin Missouri 64802
Operation WeCare, Inc
Happy Valentines Day
Follow us on Facebook
There are many successful businesses that pay a commission back to Charitable corporations, like ours, when we advertise for them.
Our ministry has been chosen to to receive commissions from some of these companies. At the bottom of this page you will see advertisement links from those companies.
The only way our ministry will receive credit is if you click on that advertisement, then as you browse through the list of products and place an order for items sold by these companies, the company will send the product directly to you. That company will then send us a commission, and you have supported our ministry.