Our ministry depends on the support of our friends. You may donate by Check or Money Order sent to: Lowell Mason – P.O. Box 1195 – Joplin, Missouri 64802
You can donate to this ministry quickly & securely through PayPal, click HERE
Another way is shopping through the links you see on our pages.

There are many successful businesses that pay a commission back to Charitable corporations, like ours, when we advertise for them.
Our ministry has been chosen to to receive commissions from some of these companies.  On this page you will see advertisement links from those companies.   
The only way our ministry will receive credit
is if you click on that advertisement, then as you browse through the list of products and place an order for items sold by these companies, the company will send the product directly to you. That company will then send us a commission, and you have supported our ministry.
Lowell Mason's mission team provides over one ton of Russian Bibles to the Kaluga area of Southwest Russia.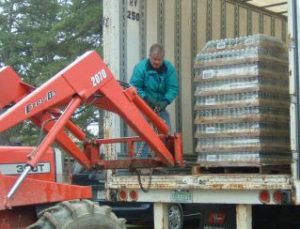 Operation "We Care"
THE BIBLE HAS A LOT TO SAY ABOUT REMEMBERING THE POOR!
In the age of the Patriarchs, Job was described as a perfect and an upright man. Job said: I rescued the poor who cried for help, and the fatherless who had none to assist him. (Job 29:12)
Moses wrote: There will always be poor people in the land. Therefore I command you to be open-handed towards your brothers and towards the poor and needy in your land. (Deut. 15:11)
Jesus said: The spirit of the LORD is on me, because he has anointed me to preach good news to the poor. (Luke 4:18)
Those who have helped the poor will be rewarded on Judgment day. Then the righteous will answer him, Lord, when did we see you hungry and feed you, or thirsty and give you something to drink? When did we see you a stranger and invite you in, or needing clothes and clothe you? When did we see you sick or in prison and go to visit you? The king will reply, I tell you the truth, whatever you did for one of the least of these brothers of mine, you did for me. (Matt 25:37-40)
GOD GAVE MANNA FOR A REASON!
He humbled you, causing you to hunger and then feeding you with manna, which neither you nor your fathers had known, to teach you that man does not live on bread alone but on every word that comes from the mount of the LORD.(Deut 8:3)
Note There was a spiritual dimension to physical food.
Giving physical food to hungry people provides only temporary relief. Those who give themselves to Christ receive eternal benefit
Jesus said: "Everyone who drinks this water will be thirsty again, but whoever drinks the water I give him will become in him a spring of water welling up to eternal life. (John 4:13-14)

After sev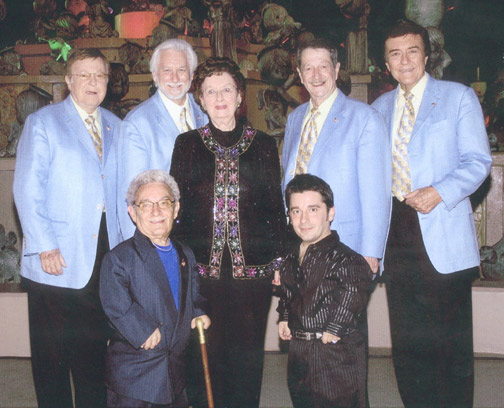 en decades of taking the Gospel in song across the nation and around the world, Lowell Mason is making new friends each year in his travels.
If you would like to schedule Lowell to come to your Church, Fellowship or other event, contact his office at 417-781-3548.