BEHOLD WHAT MANNER OF LOVE THE FATHER HAS
BESTOWED ON US…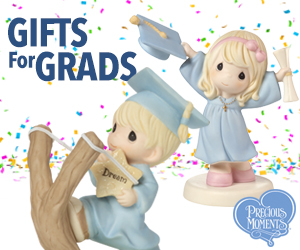 ……………………….THOUGHT FOR THE DAY…………………….
BEHOLD WHAT MANNER OF LOVE THE FATHER HAS
BESTOWED ON US, THAT WE SHOULD BE CALLED
CHILDREN OF GOD! THEREFORE THE WORLD DOES
NOT KNOW US, BECAUSE IT DID NOT KNOW HIM.
( 1 JOHN 3:1 *NKJV )
We are Children of God and thus are His heirs as well!
For it is written: BECAUSE YOU ARE SONS, GOD HAS
SENT FORTH THE SPIRIT OF HIS SON INTO YOUR
HEARTS, CRYING OUT ABBA, * FATHER! THEREFORE
YOU ARE NO LONGER A SLAVE BUT A SON, AND IF
A SON, THEN AN HEIR OF GOD THROUGH CHRIST.
( GALATIANS 4:6-7 )
FOR YOU DID NOT RECEIVE THE SPIRIT OF
BONDAGE AGAIN TO FEAR, BUT YOU RECEIVED
THE SPIRIT OF ADOPTION BY WHOM WE CRY OUT,
"ABBA,* FATHER." ( ROMANS 8:15 )
[*"Abba" is an Aramaic word meaning Father]
Now what a wonderful honor this gift from God is! He has
already given us His very best gifts: His Son, Forgiveness,
and Eternal Life, and now the special gift of being a member
of His family as well!
So, the next time that you are feeling depressed
because of things in this World, and nothing seems to be
going right in your life, remember whose child you are! That
should cheer you up, and make your day as well! Amen!
With Our Love & Prayers,
Dr. Lowell & Judy Mason P.O. Box 1195 – Joplin, Missouri 64802
Exciting news at our website: www,lowellmason.com
Every morning we pray for those of you who read our Thought For The Day.
Have a wonderful day, and may the love of Christ
fill your heart and mind, now and always! Amen.