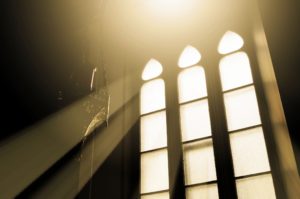 …..THOUGHT FOR THE DAY…….
SO THE KING GAVE THE ORDER, AND THEY BROUGHT DANIEL AND THREW HIM INTO THE LION'S DEN.* (DANIEL 6:16 *NIV)
 *The Aramaic word for "DEN" means pit, thus implying that it was underground.
There are times that we may feel just like poor Daniel did when he was thrown into the lion's den.  However, just like Daniel our faith will come to our rescue as well!
After all; HE WHO DWELLS IN THE SHELTER OF THE MOST HIGH WILL REST IN THE SHADOW OF THE ALMIGHTY.  I WILL SAY OF THE LORD, HE IS MY REFUGE AND MY FORTRESS, MY GOD IN WHOM I TRUST.  (PSALM 91:1-2 ) Further God has said; "FEAR  NOT, FOR I HAVE REDEEMED YOU; I HAVE CALLED YOU BY NAME; YOU ARE MINE."   (ISAIAH 43:1-2 )
God has also stated; "DO NOT FEAR, FOR I AM WITH YOU; DO NOT BE DISMAYED, FOR I AM YOUR GOD.  I WILL STRENGTHEN YOU AND HELP YOU; I WILL UPHOLD YOU WITH MY RIGHTEOUS RIGHT HAND." (ISAIAH 41:10)  Therefore; "CALL UPON ME IN THE DAY OF TROUBLE; I WILL DELIVER YOU, AND YOU WILL HONOR ME."  (PSALM 50:15 )
So, when you find yourself feeling like Daniel always; TRUST IN THE LORD WITH ALL YOUR HEART, AND LEAN NOT ON YOUR OWN UNDERSTANDING; IN ALL YOUR WAYS ACKNOWLEDGE HIM, AND HE WILL MAKE YOUR PATHS STRAIGHT.  (PROVERBS 3:5-6 )
Now have a wonderful day, knowing that you are in good company with God by your side!    Amen.
With Our Love & Prayers,
Dr. Lowell & Judy Mason
P.O. Box 1195 – Joplin, Missouri 64802
American International Ministries, Inc
Operation WeCare, Inc