…………………….THOUGHT FOR THE DAY…………………….
I SAID, "O LORD, HAVE MERCY ON ME; HEAL ME, FOR
I HAVE SINNED AGAINST YOU."
( PSALM 41:4 *NIV )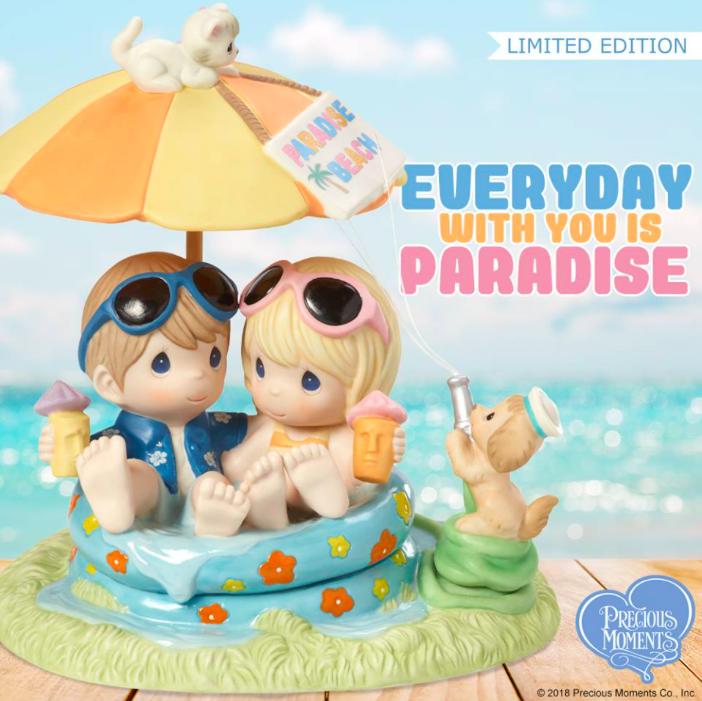 Summertime Savings – Get 15% Off Sitewide with code JUNESAVINGS at PreciousMoments.com! Sale ends 6/30.
When we fall victim to sin, we may repent of our sins and
ask God for forgiveness. For it is written; "COME NOW, LET US
REASON TOGETHER," SAYS THE LORD. "THOUGH
YOUR SINS ARE LIKE SCARLET, THEY SHALL BE AS
WHITE AS SNOW; THOUGH THEY ARE RED AS CRIMSON,
THEY SHALL BE LIKE WOOL." ( ISAIAH 1:18 )
This is because; IF WE CONFESS OUR SINS, HE IS
FAITHFUL AND JUST AND WILL FORGIVE US OUR SINS
AND PURIFY US FROM ALL UNRIGHTEOUSNESS.
( 1 JOHN 1:9 ) FOR YOU, LORD ARE GOOD, AND READY
TO FORGIVE, AND ABUNDANT IN MERCY TO ALL WHO
CALL ON YOU. ( PSALM 86:5 )

Further, God has even promised; I WILL FORGIVE THEIR
WICKEDNESS AND WILL REMEMBER THEIR SINS
NO MORE. ( HEBREWS 8:12 ) So never feel that
you have done something that God will not forgive.
Therefore , PRAISE BE TO THE LORD, OUR
SAVIOR, WHO DAILY BEARS OUR BURDENS.
( PSALM 68:19 ) Praise HIM indeed! Amen.
With our love and prayers.
Dr. Lowell & Judy Mason P.O. Box 1195 – Joplin, Missouri 64802
IMPORTANT NOTE: Your support of our ministry wins souls, strengthens God's people, and provides charity in times of need through "OPERATION WECARE" which is our 501c3, tax exempt, charitable corporation . Your gift is tax deductIble and should be made out to: Operation WeCare – P.O. Box 1195 – Joplin, Missouri 64802
You may also donate at Pay Pal. Send to LowellMason@Joplin.com
For additional information go to our website: lowellmason.com
Have a wonderful day, and may the love of Christ
fill your heart and mind, now and always.