…………………….THOUGHT FOR THE DAY…………………….
AND NOW ABIDE FAITH, HOPE, LOVE, THESE THREE;
BUT THE GREATEST OF THESE IS LOVE.
( 1 CORINTHIANS 13:13 *NKJV )
Why is love the greatest?  Because "GOD IS LOVE"
( 1 JOHN 4:8 )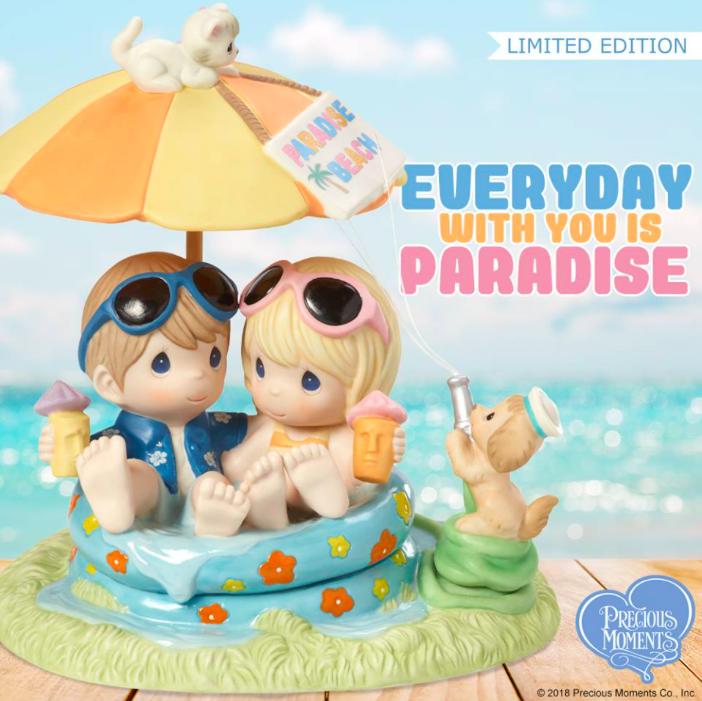 Summertime Savings – Get 15% Off Sitewide with code JUNESAVINGS at PreciousMoments.com! Sale ends 6/30.
Our Heavenly Father fills us with HIS pure
love, and HE wants us to share that great love with one
another.  For it is written, A NEW COMMANDMENT I GIVE
TO YOU, THAT YOU LOVE ONE ANOTHER; AS I
HAVE LOVED YOU, THAT YOU ALSO LOVE ONE
ANOTHER. BY THIS ALL WILL KNOW THAT YOU
ARE MY DISCIPLES, IF YOU HAVE LOVE FOR ONE
ANOTHER.  ( JOHN 13:34-35 )

Now we may show our love for others by performing
simple acts of kindness, such as stopping to help a
person in need.  Also by just smiling at a stranger and
saying hello, or by taking the time to listen to others and
offering them support.  In addition by cheering someone
up when they are feeling low, and the list goes on and on
and on.

Now when you think about it, these simple acts of
kindness may seem like nothing to us, but they may
very well make another's day!  So, let God's
pure love shine through you.  It may very well light a
pathway for someone who is lost in the darkness of
this World!
Have a wonderful day, and always remember
that if everyone would light just one little candle, what a
bright World this would be Indeed!   Amen!
With our love and prayers.
Dr. Lowell & Judy Mason                                                                                                                                                                              P.O. Box 1195 – Joplin, Missouri 64802
Your support wins souls and strengthens God's people.
Every morning we pray for those of you who read this Thought For The Day
Have a wonderful day, and may the love of Christ
fill your heart and mind, now and always.
Donate to our ministry via PayPal lowellmason@joplin.com
Support our ministry when you click the links and shop!!