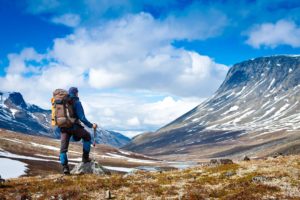 …….THOUGHT FOR THE DAY……
HOLY, HOLY, HOLY, IS THE LORD OF HOSTS: THE
WHOLE EARTH IS FULL OF HIS GLORY!
(ISAIAH 6:3 *NKJ)
Indeed, the whole Earth is full of His Glory!  You
can see it in a beautiful sunrise or sunset.  You can
feel it in the soft summer breeze.  You can touch it
by holding a newborn babe.  You can smell it in the
flowers.  It is ever abundant all around, for no matter
where we live, beauty surrounds us!  What a beautiful
planet we live on, and what a wonderful Heavenly
Father we have indeed!
After all, HE COUNTS THE NUMBER OF THE
STARS; HE CALLS THEM ALL BY NAME.   GREAT
IS OUR LORD, AND MIGHTY IN POWER; HIS
UNDERSTANDING IS INFINITE.
(PSALM 147:4-5)

So PRAISE BE TO HIS GLORIOUS NAME
FOREVER; MAY THE WHOLE EARTH BE FILLED
WITH HIS GLORY!  (PSALM 72:19)

Therefore why not take a few moments today to
look around and behold the Glory of God's Creation?
It will make you proud to be a Child of God, and give
you a peaceful feeling deep within!
Have a wonderful day, and may it be
filled with Peace, Joy and Love!  Amen.
All Our Love & Prayers,
Dr. Lowell & Judy Mason
P.O. Box 1195 – Joplin, Missouri 64802
American International Ministries, Inc
Operation WeCare, Inc