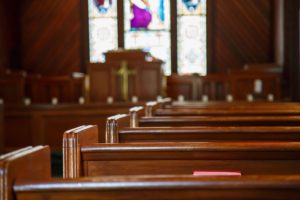 …………………….THOUGHT FOR THE DAY…………………….
OH COME, LET US WORSHIP AND BOW DOWN; LET US KNEEL BEFORE THE LORD OUR MAKER. ( PSALM 95:6 *NKJV )
    Why not attend Church today and join others as they worship our Heavenly Father!   For it is only fitting that we worship and sing praises to Him as well!
    After all we should; GIVE TO THE LORD THE GLORY DUE HIS NAME; AND COME BEFORE HIM.  OH, WORSHIP THE LORD IN THE BEAUTY OF HOLINESS! ( 1 CHRONICLES 16:29 )
Therefore let us; SING TO THE LORD, ALL THE EARTH; PROCLAIM THE GOOD NEWS OF HIS SALVATION FROM DAY TO DAY. ( 1 CHRONICLES 16:23 )
    So, let us; PRAISE GOD IN HIS SANCTUARY; PRAISE HIM WITH THE SOUND OF THE TRUMPET; PRAISE HIM WITH THE LUTE AND HARP!   PRAISE HIM WITH THE TIMBREL AND DANCE; PRAISE HIM WITH STRINGED INSTRUMENTS AND FLUTES!   PRAISE HIM WITH CLASHING CYMBALS!   LET EVERYTHING THAT HAS BREATH PRAISE THE LORD. (PSALM 150:1, 3-6 )
    Therefore; COME LET US SING TO THE LORD!  LET US SHOUT JOYFULLY TO THE ROCK OF OUR SALVATION, in our Church today!   Amen.   ( PSALM 95:1 )
With Our Love & Prayers,
Dr. Lowell & Judy Mason
P.O. Box 1195 – Joplin, Missouri
American International Ministries, Inc
Operation WeCare, Inc