…………………….THOUGHT FOR THE DAY…………………….
THE LORD YOUR GOD IS WITH YOU, HE WILL TAKE
GREAT DELIGHT IN YOU; HE WILL QUIET YOU WITH
HIS LOVE, HE WILL REJOICE OVER YOU WITH SINGING.
( ZEPHANIAH 3:17 *NIV )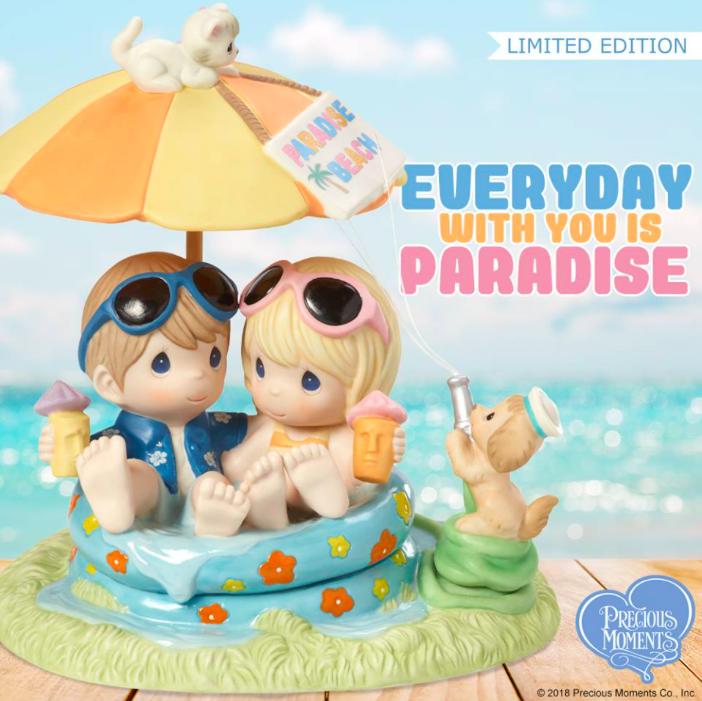 Summertime Savings – Get 15% Off Sitewide with code JUNESAVINGS at PreciousMoments.com! Sale ends 6/30.
There are times that we may think we are not
important to God.  After all there are tens of millions of
Christians alive right now, so how can just one person
make a difference to our Heavenly Father?
Well, God knows you intimately for it is written;
INDEED, THE VERY HAIRS OF YOUR HEAD ARE ALL
NUMBERED.  ( LUKE 12:7 ) After all God calls you
His Child, and even though you are just one in His Family
of millions, He knows you by name!

Remember that He has said; "BEFORE I FORMED YOU
IN THE WOMB I KNEW YOU, BEFORE YOU WERE
BORN I SET YOU APART,"  ( JEREMIAH 1:5 )
 and He even made you in His Own Image did He not.
Always remember that He is very proud of
you, and as the verse stated, "He rejoices over you with
singing!"  Therefore may you feel blessed in knowing that
joy fills God's heart every time He thinks about you,
With our love and prayers.
Dr. Lowell & Judy Mason                                                                                                                                                                              P.O. Box 1195 – Joplin, Missouri 64802
Your support wins souls and strengthens God's people.
Every morning we pray for those of you who read this Thought For The Day
Have a wonderful day, and may the love of Christ
fill your heart and mind, now and always.
Donate to our ministry via PayPal lowellmason@joplin.com
Support our ministry when you click the links and shop!!