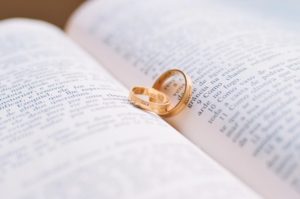 Fifty five years ago today, Judy and I walked down the aisle of her home
Church in Ripley, Ohio and her Pastor, Delbert Dawes, performed our
wedding, and we became Husband and Wife. GOD has richly blessed our
marriage. We have 4 children, 7 grandchildren, and 5 greatgrandchildren                                                                                                                                                                 number 6 on the way..

…..THOUGHT FOR THE DAY….
THE LORD BLESS YOU AND KEEP YOU; THE LORD MAKE
HIS FACE SHINE UPON YOU AND BE GRACIOUS TO YOU;
THE LORD TURN HIS FACE TOWARD YOU AND GIVE YOU
PEACE!
( NUMBERS 6:24-26 *NIV )
Often when we count our blessings we forget many of them.
So today I will share a few with you that we never think about.
If you woke up this morning
with more health than illness,
you are more blessed than the
million who won't survive the week.
If you have never experienced
the danger of battle,
the loneliness of imprisonment,
the agony of torture or
the pangs of starvation,
you are ahead of 20 million people
around the world.
If you can attend a church meeting
without fear of harassment,
arrest, torture, or death,
you are more blessed than almost
three billion people in the world.
If you have food in your refrigerator,
clothes on your back, a roof over
your head and a place to sleep,
you are richer than 75% of this world.
If you have money in the bank,
in your wallet, and spare change
in a dish someplace, you are among
the top 8% of the world's wealthy.
If your parents are still married and alive,
you are very rare, especially in this World
today.
If you hold up your head with a smile
on your face and are truly thankful,
you are blessed because the majority can,
but most do not.
If you can hold someone's hand, hug them
or even touch them on the shoulder,
you are blessed because you can
offer God's healing touch.
If you can read this message,
you are more blessed than over
two billion people in the world
that cannot read anything at all.
You are so blessed in ways
you may never even know.
So, let us: GIVE THANKS TO THE LORD, FOR
HE IS GOOD: HIS LOVE ENDURES FOREVER.   Amen.
( PSALM 118:29 )

In Our Love & Service,
Dr. Lowell & Judy Mason
P,O. Box 1195 – Joplin, Missouri 64802
Operation WeCare, Inc
Follow us on Facebook
There are many successful businesses that pay a commission back to Charitable corporations, like ours, when we advertise for them.
Our ministry has been chosen to to receive commissions from some of these companies. At the bottom of this page you will see advertisement links from those companies.
The only way our ministry will receive credit is if you click on that advertisement, then as you browse through the list of products and place an order for items sold by these companies, the company will send the product directly to you. That company will then send us a commission, and you have supported our ministry.