……………………THOUGHT FOR THE DAY…………………..
JESUS ANSWERED, "EVERYONE WHO DRINKS THIS
WATER WILL BE THIRSTY AGAIN, BUT WHOEVER
DRINKS THE WATER THAT I GIVE HIM WILL NEVER
THIRST."
( JOHN 4:13*NIV )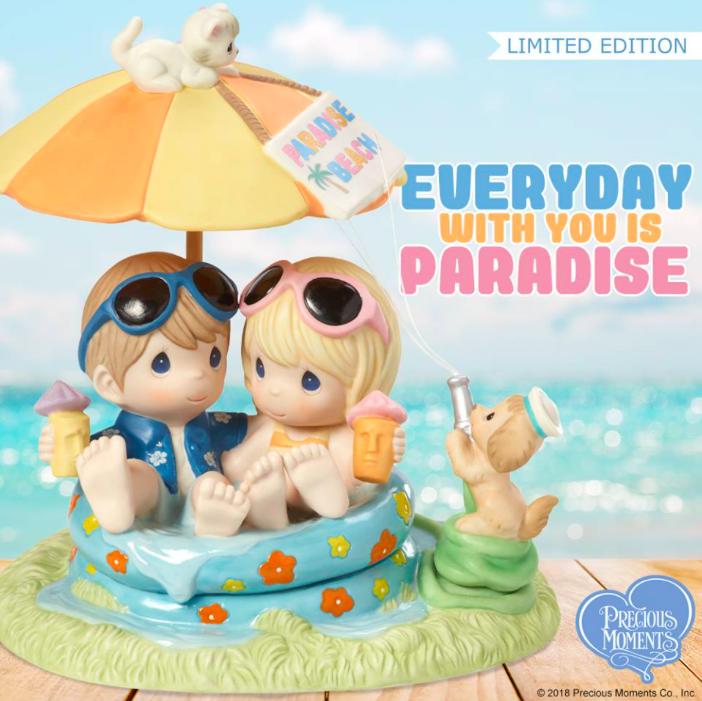 Brighten up your day and your garden with 20% off garden gifts at PreciousMoments.com! Use code GARDEN20%. Sale ends 7/15.

Just as our bodies' hunger and thirst, so do our souls.
However our souls need spiritual food and water. The
Living word, Jesus Christ, and His written Word the
Holy Bible can satisfy our hungry and thirsty souls!
It is written: THE WORD BECAME FLESH AND DWELT
AMONG US, AND WE BEHELD HIS GLORY, THE
GLORY OF THE ONLY BEGOTTEN OF THE FATHER,
FULL OF GRACE AND TRUTH. ( JOHN 7:37-38 )
Jesus, said "IF ANYONE THIRSTS, LET HIM COME TO
ME AND DRINK. HE WHO BELIEVES IN ME, AS THE
SCRIPTURE HAS SAID, OUT OF HIS HEART WILL
FLOW RIVERS OF LIVING WATER."
( JOHN 7:34-38 )

Now you will find reading the Bible not only nourishes
our souls, it also helps us deal with everyday problems.
FOR THE WORD OF GOD IS LIVING AND POWERFUL.
AND SHARPER THAN ANY TWO-EDGED SWORD.
( HEBREWS 4:12 )
We also gain knowledge and wisdom from God's Word.
It even helps to bring us out of depression, anguish, and
worry as well. What a wonderful Book it is! Why not
spend a little time each day reading it? You will find that
every page you read will bring you a little closer to our
Heavenly Father, and what a wonderful journey that is!
Amen.
So, LET THE WORD OF CHRIST DWELL IN YOU
RICHLY IN ALL WISDOM, TEACHING AND ADMONISHING
ONE ANOTHER IN PSALMS AND HYMNS AND SPIRITUAL
SINGING WITH GRACE IN YOUR HEART TO THE LORD.
Amen. ( COLOSSIANS 3:16 )
You are cordially invited to join our weekly Bible Study on our website: lowellmason.com
With our love and prayers.
Dr. Lowell & Judy Mason P.O. Box 1195 – Joplin, Missouri 64802
IMPORTANT NOTE: Your support of our ministry wins souls, strengthens God's people, and provides charity in times of need through "OPERATION WECARE" which is our 501c3, tax exmpt charitable corporation .
Your gift is tax deductIble and should be made out to: Operation WeCare – P.O. Box 1195 – Joplin, Missouri 64802
You may also donate at Pay Pal. Send to LowellMason@Joplin.com
For additional information go to our website: lowellmason.com
Have a wonderful day, and may the love of Christ
fill your heart and mind, now and always. Every morning we pray for everyone who reads THOUGHT FOR THE DAY.