BEHOLD, I GIVE YOU THE AUTHORITY TO TRAMPLE
ON SERPENTS AND SCORPIONS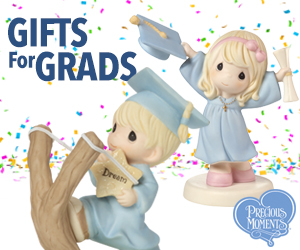 Jesus said "BEHOLD, I GIVE YOU THE AUTHORITY TO TRAMPLE
ON SERPENTS AND SCORPIONS, AND OVER ALL THE POWER
OF THE ENEMY, AND NOTHING SHALL BY ANY MEANS HURT
YOU."
   ( LUKE 10:19 *NKJV )

Whenever you feel tempted by satan, remember those words
spoken by Jesus Christ to His followers, then and now.  This
means that you have the power to order satan out of your life
when you feel tempted. THEREFORE SUBMIT TO GOD.  RESIST
THE DEVIL AND HE WILL FLEE FROM YOU. However
always, BE SOBER, BE VIGILANT; BECAUSE YOUR ADVERSARY
THE DEVIL WALKS ABOUT LIKE A ROARING LION, SEEKING
WHOM HE MAY DEVOUR.  ( JAMES 4:7)  &  ( 1 PETER 5:8 )

So always: PUT ON THE WHOLE ARMOR OF GOD, THAT
YOU MAY BE ABLE TO STAND AGAINST THE WILES OF
THE DEVIL.  ( EPHESIANS 6:11 )

Now, please do not take the first verse to literally.
After all, if you come across a rattlesnake don't try to trample it.
I can promise you that rattlesnake hasn't read the Bible, so it
will bite you.  The above Words "SERPENTS AND SCORPIONS"
are an ancient Hebrew Idiom meaning, To Overcome Enemies
and Opposition.   Amen.
With Our Love & Prayers,
Dr. Lowell & Judy Mason P.O. Box 1195 – Joplin, Missouri 64802
Exciting news at our website: www.lowellmason.com
When you shop online at Precious Moments, Walmart or Church Source, use the links above to support our ministry.
Every morning we pray for those of you who read our Thought For The Day.
Have a wonderful day, and may the love of Christ
fill your heart and mind, now and always! Amen.