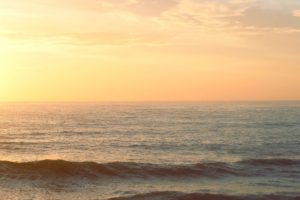 ……..THOUGHT FOR THE DAY……….
CAST YOUR BREAD UPON THE WATERS, FOR AFTER MANY DAYS YOU WILL FIND IT AGAIN.  GIVE PORTIONS TO SEVEN, YES TO EIGHT, FOR YOU DO NOT KNOW WHAT DISASTER MAY COME UPON THE LAND. (ECCLESIASTES 11:1-2 *NIV )
Many have wondered what is meant by "Cast your bread upon the water, and you will find it."  Well, it is an old Hebrew Idiom meaning to give to charity and it will be returned to you.
After all it is written; HE WHO IS KIND TO THE POOR LENDS TO THE LORD, AND HE WILL REWARD HIM FOR WHAT HE HAS DONE.  (PROVERBS 19:17) This is because; THERE WILL ALWAYS BE POOR PEOPLE IN THE LAND.  THEREFORE I COMMAND YOU TO BE OPENHANDED TOWARD YOUR BROTHERS AND TOWARD THE POOR AND NEEDY IN YOUR LAND.  (DEUTERONOMY 15:11)
So, always remember those who are in need,and the homeless among us; SO THE POOR HAVE HOPE, AND INJUSTICE SHUTS ITS MOUTH.  (JOB 5:16)
After all our Savior Jesus Christ said; "I TELL YOU THE TRUTH, WHATEVER YOU DID FOR ONE OF THE LEAST OF THESE BROTHERS OF MINE, YOU DID FOR ME."  Amen.  (MATTHEW 25:40)
With Our Love & Prayers
 Dr. Lowell & Judy Mason
P.O. Box 1195 – Joplin, Missouri 64802
American International Ministries, Inc                                                                                                                                                                                                    Operation WeCare, Inc