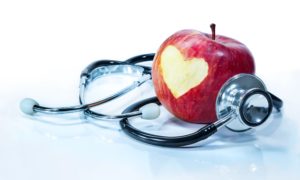 …………………….THOUGHT FOR THE DAY…………………….
I WILL GIVE YOU A NEW HEART AND PUT A NEW SPIRIT WITHIN YOU; I WILL TAKE THE HEART OF STONE OUT OF YOUR FLESH AND GIVE YOU A NEW HEART OF FLESH.  I WILL PUT MY SPIRIT WITHIN YOU AND CAUSE YOU TO WALK IN MY STATUTES, AND YOU WILL KEEP MY JUDGMENTS AND DO THEM. (EZEKIEL 36:26-27 *NKJV )
This verse proves that GOD did the very first heart  transplant.  In fact HE has been doing transplants for thousands of years!  Even better than that the heart that GOD gives to us is filled with the fruit of the spirit!  And; THE FRUIT OF THE SPIRIT IS LOVE, JOY, PEACE, PATIENCE, KINDNESS, GOODNESS, FAITHFULNESS, GENTLENESS AND SELF-CONTROL.  (GALATIANS 5:22)
Remember when you invited GOD into your life.  Think about how hard your life was before that day!  Also think about how your life has changed for the better since then!
Now just in case you haven't received that new heart yet, today would be a great day to ask GOD for it!  No appointment is needed, and HE won't leave you in the waiting room for two hours, reading last year's magazines either!   By the way you won't need health Insurance to pay for it because it is a free gift from GOD as well.
So why not ask GOD for that new heart today, if you haven't already?  For HE has said; "THEN I WILL GIVE THEM ONE HEART, AND I WILL PUT A NEW SPIRIT WITHIN THEM, AND TAKE THE STONY HEART OUT OF THEIR FLESH, AND GIVE THEM A HEART OF FLESH THAT THEY MAY WALK IN MY STATUTES AND KEEP MY JUDGMENTS AND DO THEM;  AND THEY SHALL BE MY PEOPLE, AND I WILL BE THEIR GOD." (EZEKIEL 11:19)
Now, may you; GROW IN THE GRACE AND KNOWLEDGE OF OUR LORD AND SAVIOR JESUS CHRIST.  TO HIM BE GLORY BOTH NOW AND FOREVER!   AMEN.    (2 PETER 3:18)
With Our Love & Prayers,
Dr. Lowell & Judy Mason
P.O. Box 1195 – Joplin, Missouri 64802
American International Ministries, Inc
Operation WeCare, Inc